Welcome to tecserv The UK's leading photocopier handling specialists
Coronavirus COVID-19 Update
Click to read more...
Hi All,

Throughout the pandemic Tecserv have managed to remain operational allowing our clients to continue with their installations, relocations, collections and servicing of equipment for key organisations around the country.


Now the situation seems to be settling down in the UK we just wanted to update our customers on our plans regarding the receipt of new equipment across our depots.


From Monday 3rd August we will have both our South East and Midlands depot functioning as normal therefore we will be able to accept deliveries at both locations between 09:00hrs – 15:00hrs Monday to Friday!

We have updated the depot locator tool on our client portal to advise our customers which depot is best to send your equipment to for preparation so moving forward please can you refer to the depot locator tool when ordering your next piece of equipment as this will ensure it goes to the right depot for assembly. If for any reason you are unsure where to send your equipment please speak to member of the booking team who will be happy to assist you.


You are still be able to contact our booking team on our main number 03451 540338 or on bookings@tecserv-uk.co.uk as this is very much active and the best way to arrange any future work however if any issues do arise you are still more than welcome to contact the following key personnel on their mobile numbers to help keep communication as fluid as possible:


Dean Chisholm - MD = 07834 164276
Glenn Bailey - CEO = 07989 562387


Rest assured all of our delivery drivers are still adhering to strict instructions regarding hand hygiene and social distancing and will respect and adhere to individual site rules and restrictions as and when instructed to do so.


Tecserv would like also apologise for any inconvenience the pandemic has caused to our standard operational services and would like to thank you for your continued custom and support, we would also like to wish you and your business all the best during these challenging times and will look forward to speaking in the near future!
The UK's leading photocopier handling specialists - Charles R. Famous, MegaCopiers Ltd.
Preparation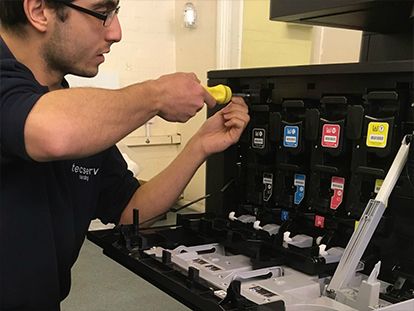 Handling
Storage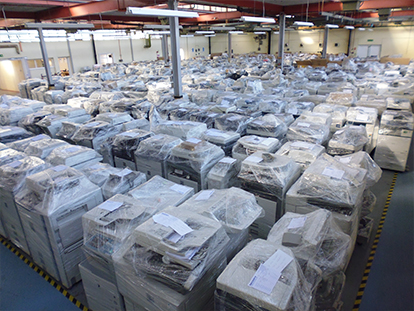 Connectivity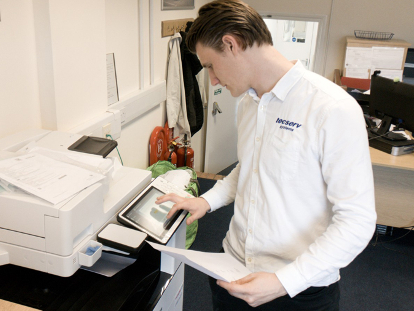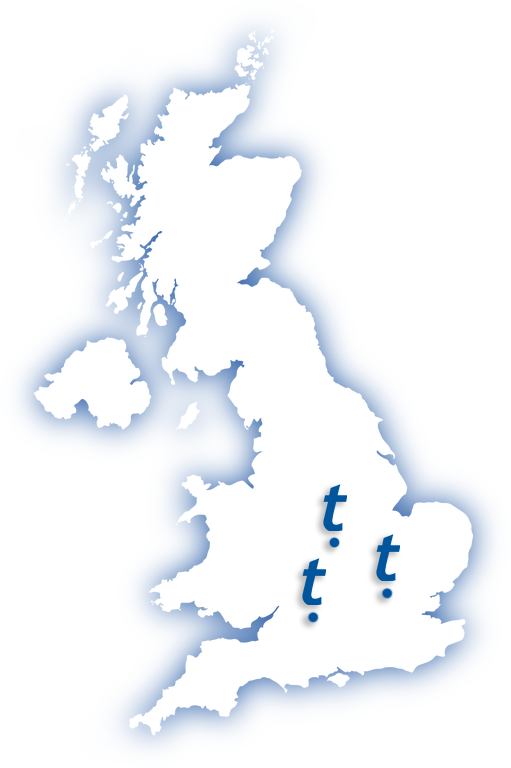 Nationwide coverage
"No matter how far, Tecserv are happy to go the distance"
Over the last three years Tecserv have invested heavily in the infrastructure of the organisation and have developed three strategically located depots across the UK allowing Tecserv to increase the standard coverage area by more than 100% at no additional cost to our clients.
---
We have also recognised that the increased coverage area provides our existing clients with new business opportunities as they are now able to offer their services to organisations in areas of the UK which they may have previously considered out of reach.
---
Tecserv are more than capable of handling nationwide photocopier deployments as well as operating outside of our normal coverage area, if this something that may be of interest please feel free to call the booking team on 03451 540 338 to discuss your requirements.
---
Click here for a map-view of our coverage area
What's New?
Tecserv are very pleased to announce that they are now in a position to supply and install the Sindoh range of devices on behalf of our ever expanding client base of dealers and resellers!
Tecserv acquire another premises in Manchester!
Tecserv to introduce the supply and installation of PaperCut!